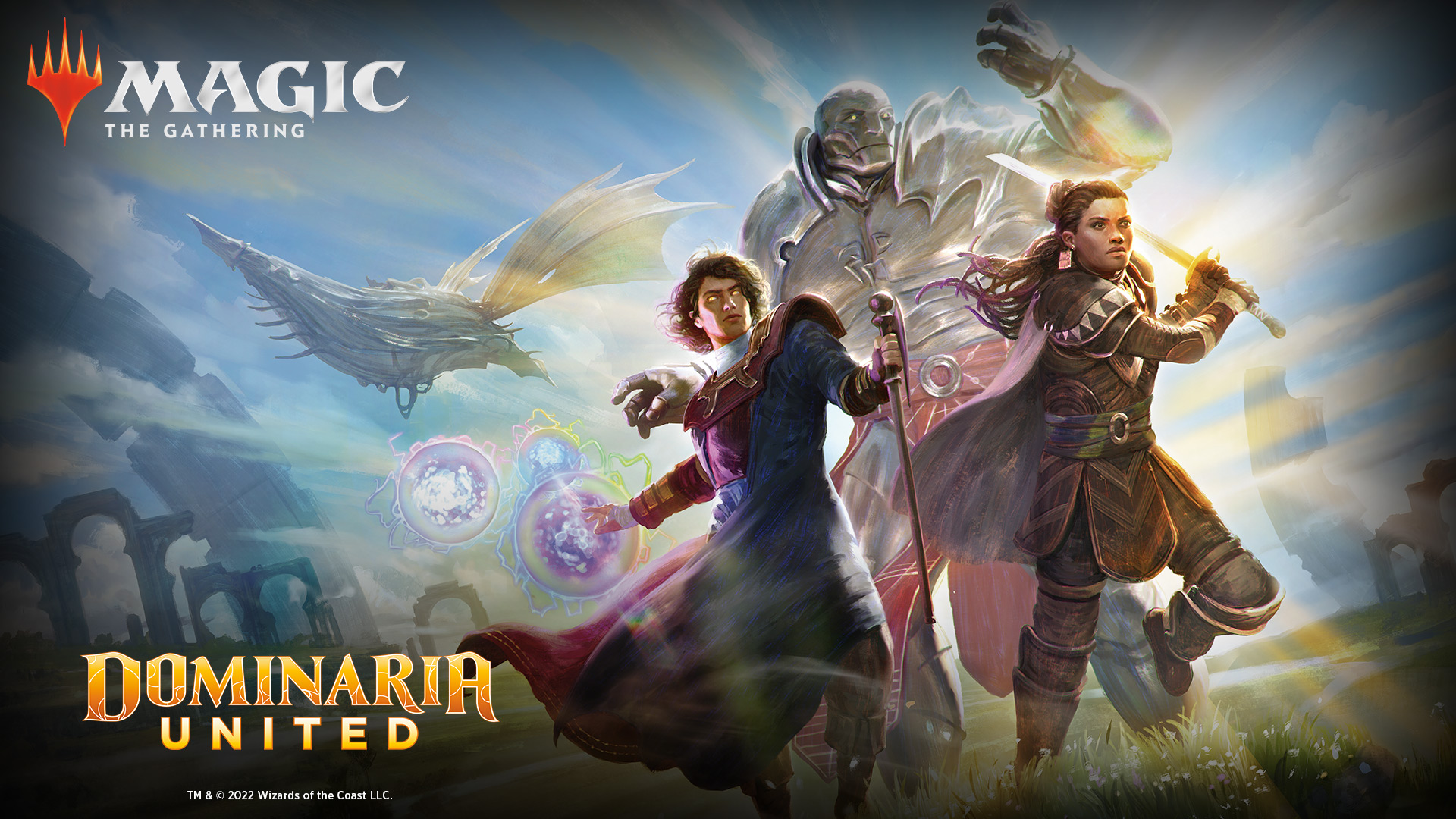 Dominaria United Prerelease Saturday 9/3 Evening
Magic: The Gathering
Casual
2022-09-03
17:00:00
Return to Magic's beginnings for the prerelease of Dominaria United!
This event is our Saturday evening event and starts at 5:00 PM. You'll receive a Dominaria United ​Prerelease Kit containing 6 Draft Booster packs, which you'll combine with any number of basic lands that we provide to make a 40-card deck!
The tournament will be Swiss rounds, so you play each round, best 2 out of 3, no elimination.

​This is a Sanctioned Event, YOU MUST check in using the MTG Companion App.
Prizes given out at the end of the event:
1 Dominaria United Set Booster for each Swiss round win, no pack for a draw. Byes count as a win.
Go 3-0 and get a Promo Pack in addition!

If you go 0-3, you'll still get a Set Booster pack!
32